[The following program proposal is part of an ongoing series on Reinventing the Academic Library. It is intended as an example of the kinds of things librarians supporting a research-intensive university can do.]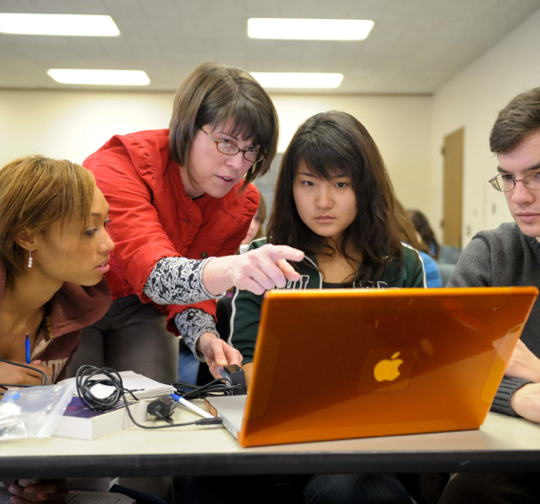 Integrating Students Across the Campus in Library Service
Students in different disciplines can gain invaluable real world experience applying their classroom learning to real problems in a functioning library. Students will work shoulder by shoulder with library professionals in exploring how information changes industries and disciplines.
Rather than checking out a book; faculty, students, and staff can check out engineers, coders, illustrators, and the range of university expertise.
Further Talking Points
Learning theory and advances in instruction have shown us the importance of fusing research and practice. The ideal courses are combinations of practica and symposia. However, where can university bound students get access to real problems – particularly the most meaningful problems that cut across the boundaries of classes, schools, and disciplines? The short answer can be the library.
Through internships, independent studies, work-study, hourly positions, and class projects, teams of students can work with production librarians. Faculty needs a website? A production team takes control. Not only do they produce code, images, designs, and such, but the librarian works across the library, IT services, and home departments to ensure that projects meet quality standards, and can be sustained and preserved over time.
Student/librarian/specialist teams will work hand in hand with a revitalized and expanded publisher of the university to make sure projects have impact. Students learn, faculty excel, librarians facilitates. Authentic learning takes place that is measurable.