The following is information about my new book, but I wanted to start out with a thank you to the readers of this blog. Thank you for all your support through my cancer journey. Thank you for your input and ideas on the book and the encouragement to write it up. If you read my cancer posts you have a sense of the tone and humor in the book. However, the book is much more than just a compilation of blog posts. It tells my story, and speaks directly to caregivers and medical professionals. It also has my standard rants, jokes, and sermons. I hope you enjoy the book.
To my librarian friends, I need your help. Please help me get out the word on the book. Let's show the world that librarians and libraries are indeed friends to authors.
Now available: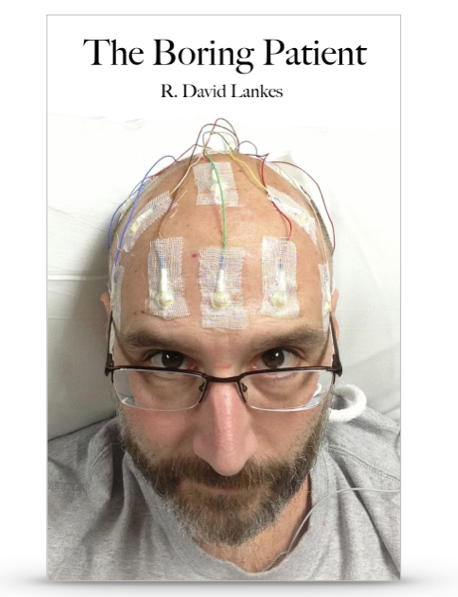 This book is not about cancer. It is about how David Lankes, professor and father, responded to being diagnosed, living with, and being treated for cancer. That is an important distinction because cancer is not funny. Cancer sucks. Cancer does not teach, cancer does not preach, cancer does not comfort, or inspire, or inform. Cancer kills. How one responds to cancer? That is a completely different matter.
In this cross between memoir, case study, and a lecture, Lankes takes the reader on a humor ladened trip through a Hodgkin's Lymphoma diagnosis, chemotherapy, and ultimately a bone marrow transplant (technically an autologous stem cell transplant).
This book is for others living through a journey with cancer. and those in the business of delivering health care like doctors, med students, nurses, and medical administrators.
You can buy it now via CreateSpace (my preference) and Amazon. You can also get the eBook via Amazon (and Amazon Unlimited).
Check out the book's homepage for a sample chapter and additional information.