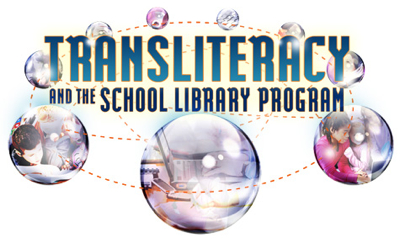 CHICAGO – The American Association of School Librarians (AASL) has added Kristin Fontichiaro and R. David Lankes to the roster of facilitators for AASL's 2012 Fall Forum, "Transliteracy and the School Library Program." Fontichiaro and Lankes will join media studies scholar, Henry Jenkins, in providing a comprehensive overview of transliteracy and its importance in education during AASL's national institute taking place Oct. 12-13, 2012, in Greenville, S.C. More information on Fall Forum can be found at www.ala.org/aasl/fallforum.
Fontichiaro will work with Fall Forum attendees to deconstruct the concept of transliteracy into smaller, more manageable facets. She will focus on the inquiry and rigor of assignments and how to collaboratively work with teachers to empower students with transliteracy skills. With Fontichiaro's guidance, attendees will build a definition of transliteracy and a supporting vocabulary to take back to schools and use to engage their educational colleagues in the process.
Lankes' portion of the institute will further elaborate on the collaborative nature of transliteracy. He will advise attendees on how to advocate for and highlight the relevance of school librarians in environment of ever-changing educational priorities. He will guide attendees through building community engagement and cultivating school boards.
Kristin Fontichiaro is a clinical assistant professor at the University of Michigan School of Information, where she coordinates the school library media program. She also co-teaches a teaching with technology course in the University of Michigan school of education. Her most recent edited volumes are "Navigating the Information Tsunami: Engaging Research Projects that Meet the Common Core State Standards, K-5 and Growing Schools: Librarians as Professional Developers."
Fontichiaro was named an Emerging Leader by the American Library Association, a distinguished alumna by the Wayne State University library and information science program and a 2012 Library Journal Mover and Shaker. She blogs at http://bit.ly/fontblog and writes the "Nudging Toward Inquiry" column for School Library Monthly.
R. David Lankes is a professor and Dean's Scholar for the New Librarianship at Syracuse University's school of information studies, director of the library science program for the school and director of the Information Institute of Syracuse. Lankes has always been interested in combining theory and practice to create active research projects that make a difference. His more recent work involves how participatory concepts can reshape libraries and credibility. His book, "The Atlas of New Librarianship," won the 2012 ABC-CLIO/Greenwood Award for the Best Book in Library Literature.
Lankes is a passionate advocate for libraries and their essential role in today's society. He also seeks to understand how information approaches and technologies can be used to transform industries. In this capacity he has served on advisory boards and study teams in the fields of libraries, telecommunications, education and transportation including at the National Academies.
The AASL Fall Forum is a multi-day national institute held during non-AASL national conference years. A more intimate event, the institute focuses on one topic of importance to the profession. Transliteracy and the School Library Program will be held Oct. 12-13, 2012, in Greenville, S.C., and via satellite sites in Western Pennsylvania, Eastern Pennsylvania, North Texas and the California Bay Area. More information on programming, sites and registration can be found at www.ala.org/aasl/fallforum.
The American Association of School Librarians, www.aasl.org, a division of the American Library Association (ALA), promotes the improvement and extension of library services in elementary and secondary schools as a means of strengthening the total education program. Its mission is to advocate excellence, facilitate change and develop leaders in the school library field.