I am very pleased to announce that I will be joining The School of Information at The University of Texas at Austin as Full Professor and Virginia & Charles Bowden Professor of Librarianship. My appointment starts in August.
Click here for the announcement including the appointment of some great new colleagues: https://www.ischool.utexas.edu/news/texas-ischool-welcomes-new-faculty-members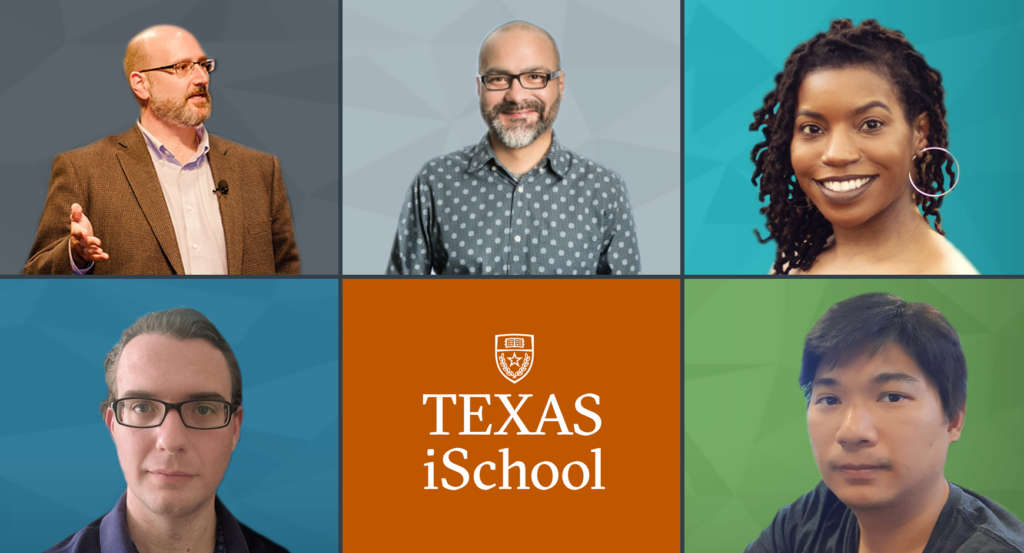 Here is more information on the Bowdens and the Professorship they created: https://giving.utexas.edu/bridging-the-past-and-the-future/
The following is an email I sent out to the alumni:
Greetings Alumni of the School of Information Science,
I am writing you today to let you know about changes in administration of the school. I will be stepping down as director of the school at the end of July. I have accepted the position of Virginia & Charles Bowden Professor of Librarianship in the iSchool at University of Texas at Austin. Dr. Karen Gavigan will be interim director for the 2021-2022 academic year. There will also be a national search for a new director.
There is simply no better choice to shepherd the school through this transition than Dr. Gavigan. She has been an integral part of the school as a faculty member since 2010 and has the support of the staff, faculty, alumni, and administration.
I want to be very clear that the school is in excellent shape. Enrollment in all of our degree programs is up. We have a strong financial position and an amazing faculty devoted to students and excellence. The school's portfolio in research, diversity initiatives, accreditation status, and international reputation are very strong and show an upward arc.
Let me say that I have loved my time as director. Certainly, there have been challenges, a global pandemic for example, but the school's community of students, faculty, staff, alumni and partners has always demonstrated resilience and actually grown through these challenges. One may rightly ask why then am I leaving for Texas?
There are two parts to that answer: the Texas position is my dream job, and the school is ready for a change in leadership. Many don't know, but the director position is a 5 year appointment, and I have just finished my 5th year at the school. While I am eligible for reappointment, I sincerely feel the school is ready for someone to take the achievements of the past 5 years and push even further.
My job over the past years was to create a strong faculty and shared governance. I was tasked with increasing the reputation of the school, ensuring continued accreditation, and growing the undergraduate program. We have gone up in the national rankings, we received a flawless reaccreditation, and our undergraduate program enrollment has more than doubled. I am not taking credit for these achievements. My job was simply to coordinate the work of our community.
It is time for a new leader to create stronger bonds with alumni and partners while connecting directly with students. I have little doubt that Karen, and her successor will continue the growth of our strong school; growth in numbers, but more importantly in reputation, quality, and impact.
In closing, let me thank you all for your support, your thoughtful challenges, and your excellence. I will always value our time together.